COVID-19 brought telehealth into the forefront, and consequently, funding is increasing, restrictions are loosening, and the public's interest is waxing.
Telehealth was already building acceptance when the pandemic catapulted it into the national spotlight. Now that Pandora's Box has opened, telehealth is here to stay. And it's going to evolve. There would be no Netflix without Blockbuster — no iPhone without the first mainframe. All technological innovation triumphs begin with the forerunner. And in that context, telehealth is performing quite well. Imagine what's in store — more than convenience, telehealth purports to be a crucial part of the 360o customized health care solution.
A short time ago, telehealth was an infrequently used option to traditional health care, a system burdened with fluctuating rules and regulations affecting reimbursement and the variegated, non-eligible costs and services imposed by state and federal laws. Any hope for the swift advancement of telehealth as a practicable alternative to traditional health care was floundering in a hotbed of red tape.
Related: Embracing telehealth benefits in the workplace
However, the onset of COVID-19 brought telehealth into the forefront of health care, and consequently, funding is increasing, restrictions are loosening, and the public's interest is waxing. This year alone, investor dollars have raised 9.4 billion for digital health, smashing the 2018 record of 8.2 billion, and mega deals are going through the roof. Medicare has also waived many of its restrictions, which prior to the pandemic included physicians receiving either lower reimbursements than in-person visits or no compensation whatsoever. And just this past April, the FCC initiated the COVID-19 Telehealth Program, which gives $200 million in funds to ensure that health care providers have the necessary services and equipment to serve their patients remotely.
Many formerly in-person activities are being re-imagined remotely. Obviously, business meetings and school education, but also music lessons and birthday parties. Surprisingly, people have found that there are distinct and unexpected benefits to distanced activities. Telehealth is similar with 51% of people planning to continue to use telehealth after the pandemic, not just for the convenience of the appointment, but for many little treasures like faster appointment setting, streamlined communications and timely follow-up.
It's difficult to discount those who suggest the pandemic is responsible for thrusting telehealth into its current predominance. Some experts say that invoking telehealth services into mainstream health care options is long overdue, while others believe that telehealth is untenable, artificially inflated by COVID-19, and its popularity will fade as soon as the pandemic recedes. If nothing else, the pandemic has legitimized this budding service so it can be recognized for what it is — a cutting edge treatment option promising as yet unrealized bonuses.
While COVID-19 may have forced many into using telehealth, by no means was telehealth born out of the pandemic. Case in point: the 12-month period between January 2019-2020 shows telehealth claims increased 43%, and the February 2019-2020 period shows a 121% increase, demonstrating that before the pandemic, telehealth services were already on the rise.
While telehealth is the safer choice amid the pandemic, its pre-COVID rise is due to some of telehealth's most primary and obvious advantages, including provider support, reassurance, communication and education regarding treatment and medications that is equal to traditional in-office visits. Now, add to these the savings in time, travel, parking, childcare and scheduling conflicts all while receiving care in the comfort and confidential space of one's home or office. Telehealth saves providers time, too, and allows them to cut costs, meet outcomes and serve patients in remote and rural areas.
Yet, telehealth faces criticism — it is not perfect. It does not allow providers to perform physical exams, which means less information with which to diagnose and medicate, and there are social and technical inequities, e.g., patients who do not have access to computers or reliable Internet. Patients may also not have access to a private area in which to meet; older patients may not have access to the necessary technology or know how to operate it. And truly, some providers and patients adamantly prefer face-to-face appointments.
Instead of considering telehealth as a replacement for in-person care, most would agree that telehealth and its technology integrations are a welcome complement in the frame of total health care — a vision of minimal but timely intervention, quality monitoring, customized human care, delivered in unison by holistic instead of fragmented disciplines. Telehealth will evolve to meet the growing and complex needs of the future of total care.
In the famous analogy, NASA doesn't launch its shuttles on a perfect trajectory from the launch pad to the final destination. Rather, it launches a shuttle past the earth's atmosphere and then adjusts coordinates in flight. Well, telehealth is launched. Now its course will be altered by the millions of patients and providers who have begun to overcome its shortcomings. The pandemic has fueled telehealth's rise into the stratosphere and revealed its power as a viable alternative, one that has been overshadowed by healthcare's traditional complacencies. So what does the future of telehealth look like? As we move through this pandemic and into a post-pandemic world, it is likely that telehealth will evolve into something very different than it is today.
Telehealth developed from technological possibilities and, as of late, has been nurtured by necessity — a required, inconceivable, essential circumstance. So, as we've required telehealth services to meet our needs through most of 2020, we've learned that it will continue to be indispensable, making telehealth an essential service beyond today's needs and into preventive care; expedient care for triaging new symptoms; mental health management; and close monitoring of chronic conditions. However, the future of telehealth has the potential to also look like this: a 360o care that includes tele-assessment, tele-diagnosis, tele-interactions and tele-monitoring through artificial intelligence that connects a patient's many providers to a shared knowledge base to ensure better, faster, less-expensive mainstreamed care.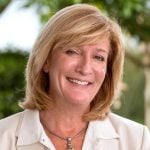 Loraine Daugherty is Chief Executive Officer at Integrated Medical Case Solutions (IMCS) Group where she provides analytical decision-making, strategic planning and executive leadership. As CEO, she is focused on developing best practices for organizational processes, performance measurement systems and building IMCS's infrastructure to maximize the company's growth. With more than 30 years of industry experience in workers' compensation, Ms. Daugherty also has professional expertise in Medicaid, Medicare Part B, third-party contracting, administration, client services and operations. 
---
Read more: