BAMBERG, SC—Senior citizens aged 60 years and up from Barnwell and Allendale counties recently completed a three-session digital literacy learning program conducted by Palmetto Care Connections (PCC), a state-wide, non-profit telehealth organization.
The program was part of a pilot funded by the Rural Local Initiatives Support Corporation (LISC) and the S.C. Department on Aging to help 100 seniors who live in rural communities with digital literacy training, a free digital tablet and free cellular service for 12 months.
Senior citizens completed hands-on training using a digital tablet and learned skills such as how to send and receive photos and emails, search the internet for information, connect with family and friends using a virtual face to face app, play games and connect with their doctor for virtual telehealth appointments. PCC will provide ongoing technical support for the seniors who complete the program.
Program participant Eartha Jamison of Blackville said, "These are things I always wanted to learn. This training really advanced me. Now I want to help advance others and teach them things about the internet that they do not know how to do."
"I'm planning on using telehealth. It's good to have the opportunity to talk to my doctor without having to go to his office. I want to take some classes now and help someone else," said Henry Singleton of Allendale.
"I enjoyed the class, liked the people, and could follow instructions they gave. I learned about sending and receiving emails, which is something I didn't know. It makes me feel real good," said Leslie Dowling of Blackville. "When I was growing up, I didn't have any of this. Before this class, I didn't know how to turn a computer on! I plan to do my banking online, play solitaire and keep in touch with my kids."
Shawn Hege, Director of Senior Services at Generations Unlimited in Barnwell and Blackville said, "This program was amazing – a great service to our seniors, especially those who need more interaction. Seeing their faces light up when they connected with family and friends was incredible." He added, "Seeing how you can use telehealth to talk to your doctor gives seniors a sense of security during the COVID pandemic."
"The South Carolina Department on Aging works with a network of regional and local organizations to develop and manage services that help seniors remain independent in their homes and in their communities. SCDOA is pleased to be a part of the PCC Digital Inclusion pilot program focusing on seniors in five of South Carlina's rural counties," said Kay Hightower, SCDOA Senior Consultant, Outreach and Partnership Building.
"It is our hope that this pilot program will be a model of one approach to closing the digital divide in South Carolina," said Kathy Schwarting, CEO of Palmetto Care Connections (PCC). "While PCC's focus has traditionally been on serving rural health care providers with telehealth, broadband and technology resources, we have learned that patients need help in connecting to their health care providers. Residents of rural areas not only need internet access, they need access that is affordable and they need a device and knowledge to connect to resources for a better quality of life."
Seniors from Clarendon, Lower Richland and Williamsburg counties are slated to complete the digital literacy training in the coming weeks as part of the initial pilot program. PCC plans to expand the training for senior and underserved populations throughout the state.
Established in 2010, PCC is a non-profit organization that provides technology, broadband, and telehealth support services to health care providers in rural and underserved areas in S.C. PCC received the National Cooperative of Health Network Association's 2021 Outstanding Health Network of the Year award. PCC co-chairs the South Carolina Telehealth Alliance, along with the Medical University of South Carolina, serving as an advocate for rural providers and partnering with organizations to improve health care access and delivery for all South Carolinians.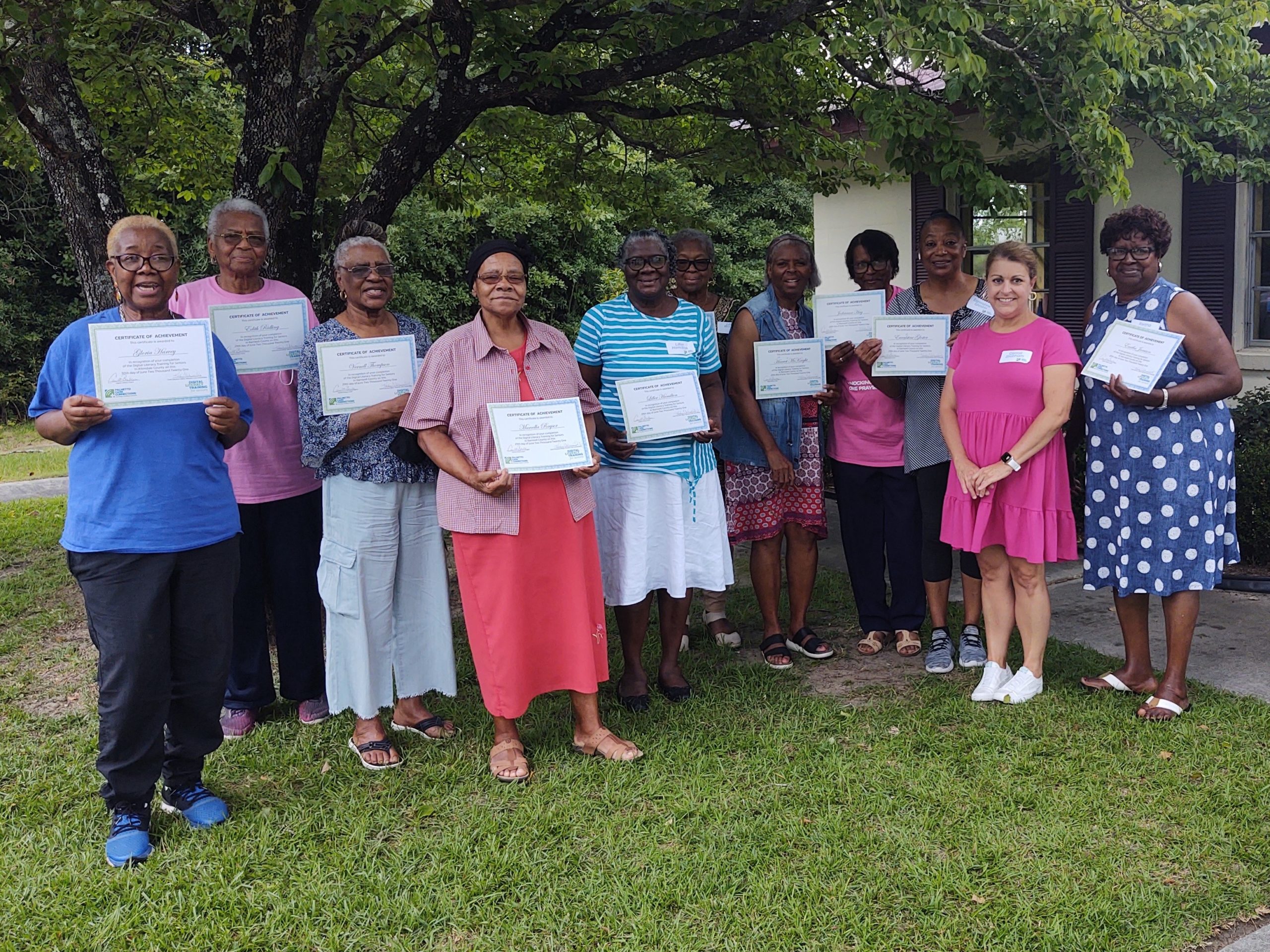 Senior Digital Literacy Training – Blackville Group One From Left to Right: Gloria Harvey (From Allendale), Edith Ridling, Vermell Thompson, Marcella Raysor, Liller Hamilton, Juliett Williams, Harriett McKnight, Jodeanna Hay, Earnestine Gloster, Instructor Carroll Brabham, and Eartha Betty Jamison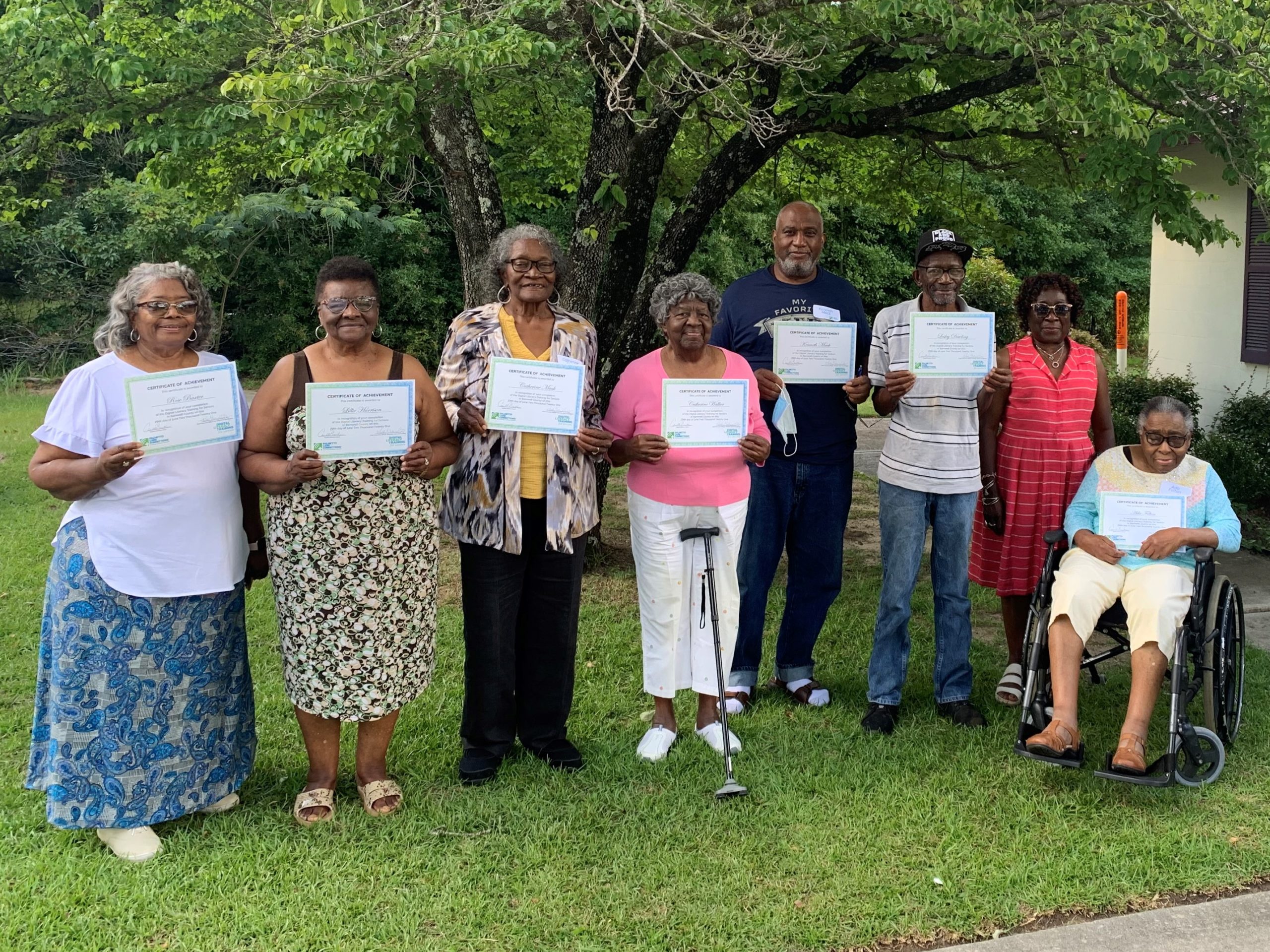 Senior Digital Literacy Training – Blackville Group Two From Left to Right: Rose Baxter, Lillie Harrison, Catherine Mack, Catherine Walker, Kenneth Mack, Lesley Dowling, Evelyn Coker (Blackville CDC and maven of the community) and Ada Felton.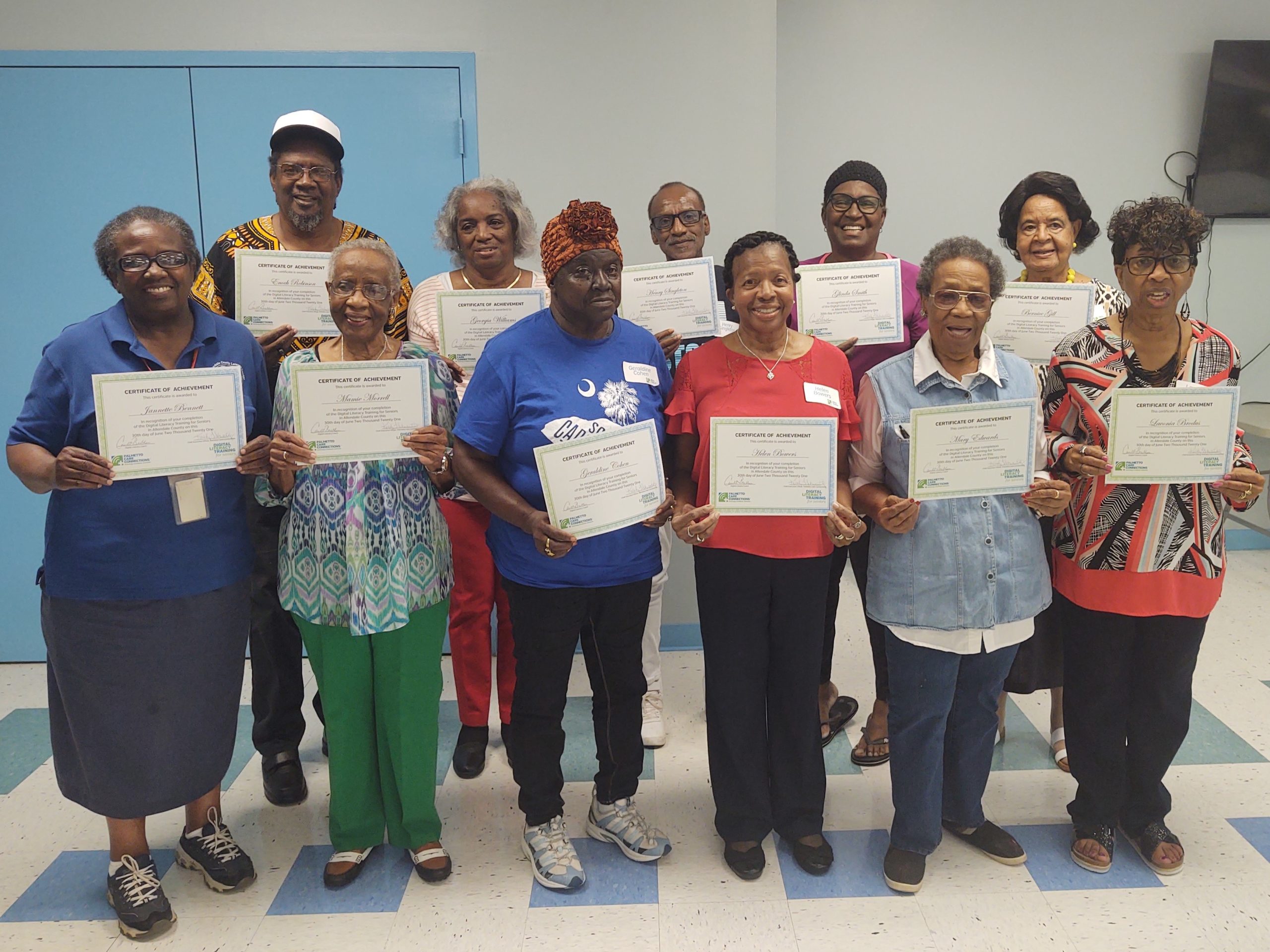 Senior Digital Literacy Training – Allendale Group One Back Row: Enoch Robinson, Georgia Williams, Henry Singleton, Glinda Smith and Bernice Gill Front Row: Jannette Bennett, Mamie Peeples, Geraldine Cohen, Helen Bowers, Mary Edwards and Lavonia Brodus.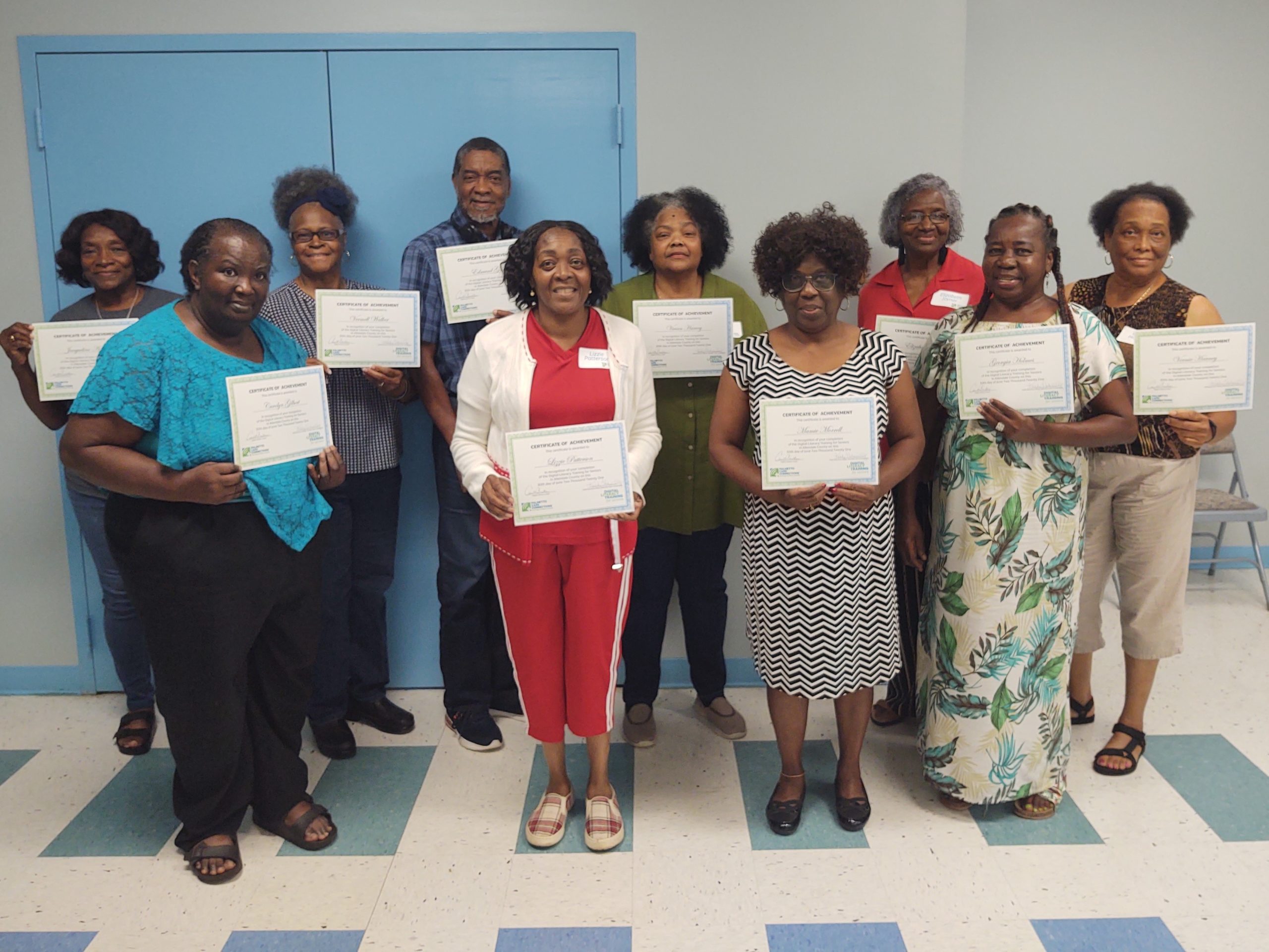 Senior Digital Literacy Training – Allendale Group Two Back Row: Jacqueline Adams, Vermelle Walker, Edmund Gill, Vivian Harvey, Elizabeth Joyner and Vernie Harney Front Row: Carolyn Gilbert, Lizzie Patterson, Mamie Morrell and Georgia Holmes.