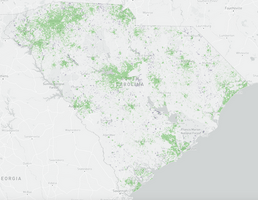 COLUMBIA, S.C. (WCIV) -The South Carolina Office of Regulatory Staff has posted the state's Broadband Map on its website.
Officials said this map will provide "an accessible platform for the public to see where broadband is – and isn't – available in South Carolina."
According to a press release, the goal of the map is to help identify which areas of the state are dealing with lacking connectivity, which contributes to difficulties with distance learning, telework and telehealth.
The office has adopted the FCC definition of "served," meaning an area must have at least 25 Mbps download speed and 3 Mbps upload speed to count as such.
For more information, and to view the map, click here.