DATE: September 9, 2020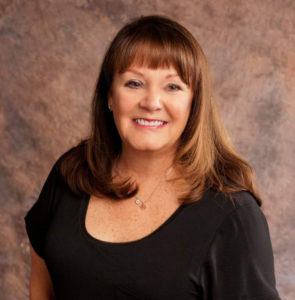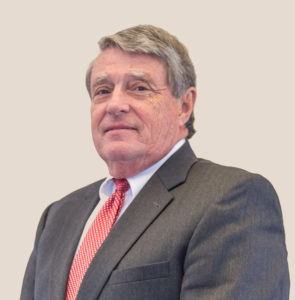 BAMBERG, SC—Palmetto Care Connections (PCC) Chief Executive Officer Kathy Schwarting announces that Chief Executive Officer of CareSouth Carolina, Ann Lewis and retired Director of SC Department of Mental Health John H. Magill have joined the PCC Board of Directors.
"Ann Lewis is a pioneer in her field. She has shepherded growth over the past 30 years addressing health care needs of the Pee Dee community. CareSouth Carolina now serves more than 38,000 patients and staffs over 500 employees in ten rural communities," said Schwarting. "CareSouth Carolina has been an early provider of telehealth services in rural communities, and PCC is fortunate to have Ann's knowledge and expertise on the board."
Lewis has served as the Chair of the Greater Pee Dee Champion Community and on the Hartsville Rotary Club; the Coker College Board of Visitors; Darlington County Communities in Schools; Pee Dee Area Health Education Consortium; Pee Dee Alzheimer's Association; the Children's AIDS fund, Northeastern Rural Health Network, and many other groups.
Through CareSouth Carolina, she provides volunteer support to the American Cancer Society; American Heart Association; local chambers of commerce; downtown development associations; local agri-tourism; and was awarded the 2004 South Carolina Ambassador for Economic Development by South Carolina Commerce and the Governor, as well as numerous Volunteer of the Year awards by the organization.
On a state and national level, Lewis is the founding president of the South Carolina Rural Health Association and a former president of the South Carolina Primary Health Care Association. The National Association of Community Health Centers (NACHC) presented Ann with the 2012 John Gilbert Award, which recognizes longstanding excellence and leadership in community health. She received The Champion Award presented by the South Carolina Primary Healthcare Association in 2017 for her "extraordinary leadership, commitment and dedication to the vision and mission of community health centers."
"PCC also welcomes John H. Magill to the board of directors," said Schwarting. "PCC has had a long-standing partnership with SCDMH, and Mr. Magill has been an advocate of PCC's work and a champion of telehealth for many years. After his extraordinary career in mental health, PCC is honored and privileged to have him as a board member."
Magill retired as the SC Department of Mental Health State Director in January 2019, a position he held for 12 years. He is currently the longest serving public mental health director in the United States.
Magill began his career with the Department at the former South Carolina State Hospital in the 1960s. During his career, he served as the state of Georgia's director for Alcohol and Drug Abuse, he was the founder and Chief Executive Officer of Fenwick Hall Hospital on Johns Island, South Carolina, and he also served as a deputy chair and Professor of Psychiatry in the Medical University of South Carolina's Department of Psychiatry.
Magill received the Governor's Award: The Order of the Palmetto in 2011 in recognition of his service to the citizens of South Carolina and contributions to behavioral health care. In October of 2011, the University of South Carolina's School of Medicine honored Magill with the Dean's Distinguished Service Award in recognition of his ongoing commitment to the School, where he remains a clinical professor of Psychiatry.
Under his leadership, SCDMH launched its nationally acclaimed Emergency Department Telepsychiatry program, which was developed to meet the critical shortage of psychiatrists in South Carolina's underserved areas and assist hospital emergency rooms by providing appropriate treatment to persons in a psychiatric crisis. The program employs state-of-the-art telehealth technology to connect SCDMH psychiatrists to hospital emergency departments throughout the State.
Built on the success of its telepsychiatry services to emergency departments, SCDMH equipped its hospitals, mental health centers, and clinics to provide psychiatric treatment services to its patients via telepsychiatry. From 2013 – 2020, the Telepsychiatry Program has provided more than 223,000 psychiatric treatment services to SCDMH patients throughout South Carolina. SCDMH is the largest provider of telehealth services in the state.
Established in 2010, PCC is a non-profit organization that provides technology, broadband, and telehealth support services to health care providers in rural and underserved areas in S.C. PCC leads the S.C. Broadband Consortium which facilitates broadband connections for health care providers throughout the
state. PCC co-chairs the South Carolina Telehealth Alliance, along with the Medical University of South Carolina, partnering with health care organizations and providers to improve health care access and delivery for all South Carolinians.