Lindsay Street· 08/21/2020 11:15 am·
By Lindsay Street, Statehouse correspondent | South Carolina's legislators will begin a flurry of activity starting Aug. 24 with a meeting of the state budget's revenue forecasters.
They are expected to answer the ultimate budget questions of how exactly the pandemic impacted the state's biggest revenue year in history, how much of the projected surplus is still available, and what exactly could the next 22 months look like in this fiscal year.
Those questions are expected to have answers during a 1 p.m. Aug. 24 meeting of the S.C. Board of Economic Advisors, the state budget's revenue forecasters.
The meeting will take place physically at South Carolina Educational Television's Bank of America room at 1041 George Rogers Blvd. The public has been invited to join the meeting virtually here or via call-in at 571-317-3112, access code 849-535-589. For questions about the meeting, call 843-734-2265.
Meanwhile, Gov. Henry McMaster said Thursday state lawmakers should hold off on creating a new budget for now.
Other legislative meetings ahead: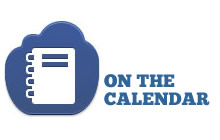 House Equitable Justice committee to meet Aug. 25-26. A newly-formed House committee formed in light of racial justice and policing calls around the nation will convene three times next week:  10 a.m. Aug. 25 on sentencing reform, 1:30 p.m. Aug. 25 on law enforcement training and accountability, and 10 a.m. Aug. 26 on criminal laws. All meetings take place in room 110 of the Blatt building on Statehouse grounds in Columbia.
House Ways and Means panel meets on CARES Act funding.The House CARES Act Ad Hoc Committee will discuss updates to federal pandemic aid spending so far in the state and further expected expenses beginning next week. Meetings, to be held virtually, are at 2 p.m. on Aug. 26, Sept. 2 and Sept. 9. See the agenda here.
Senate reconvenes Sept. 2 on voting. South Carolina's Senate will meet Sept. 2 to address early voting, according to an Aug. 17 statement from Senate President Harvey Peeler, R-Gaffney. He said while it is unclear "what the situation will be like in November," the state should prepare now for "safe and secure voting." Peeler's announcement did not detail what measures the Senate will consider. Earlier this year, the legislature allowed the expansion of absentee voting in the state ahead of the June primaries amid the coronavirus pandemic, but did not expand that for any other elections. In recent weeks, more have pushed for the state to again expand absentee rules. Those who have joined the call to expand absentee voting have included Peeler, House Speaker Jay Lucas, R-Hartsville, and leaders of the S.C. Association of Registration and Election Officials. 
Related: Lucas, Peeler trying to stop federal intervention into voting questions. Read more.
Senate Finance to meet in early September. A schedule has yet to be released to the public yet, but the Senate Finance Committee staff has confirmed the committee will begin meeting virtually via Zoom around the first of September and over six meetings to discuss the 2020-2021 budget. Check back here for meeting announcements.
In other news: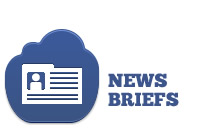 Keep an eye on the tropics over the weekend. Tropical Depression 13 appears unlucky, depending on all the things hurricanes depend on. A static cone image released the morning of Aug. 21 by the National Hurricane Center shows the storm strengthening to tropical storm-status by Saturday and potentially reaching hurricane-status by Tuesday along the west coast of the Florida peninsula. There is another storm vying for name-status, Tropical Depression 14 (which is expected to remain in the Gulf of Mexico), so it is unclear which storm will get the name Laura or Marco should they both continue to increase in intensity as expected.
Post Office frustrations aired in S.C. U.S. Rep. Jim Clyburn held a press conference Tuesday decrying changes to the U.S. Postal Service, which were seen as disproportionately impacting rural Americans and potentially causing mailed-in ballots for the Nov. 3 election to go uncounted. That same day, Postmaster General Louis DeJoy announced retail hours won't change, no mail processing facilities will close, overtime for workers will be approved, and mail processing equipment and collection boxes will remain in place. But it was unclear whether moves ahead of that decision will remain in place — and some, like chicken producers in Maine, are reporting delays impacting businesses. DeJoy was to testify today at the Senate Committee on Homeland Security and Governmental Affairs.
ORS approves $26.1M in broadband spending. As part of the broadband infrastructure component of the CARES Act, the S.C. Office of Regulatory Staff (ORS) has approved the funding of 81 applications submitted by 13 Broadband Service Providers. The move will spend $26.1 million of the $50 million appropriated for expanding internet access in the state. According to ORS, the infrastructure expansion will make high-speed broadband available to 27,994 homes, 771 businesses, and other entities like schools and health care facilities in unserved areas. Projects must be completed no later than Dec. 18.
S.C. Supreme Court to hear case over private school grant program. The S.C. Supreme Court agreed this week to hear arguments in the lawsuit over McMaster's decision to spend $32 million in federal coronavirus aid on grants to help students afford private school tuition. Read more.
Brittain wins GOP nomination for Horry Co. House seat. Case Brittain of Myrtle Beach earned more than 70 percent of the vote in a special primary election for House District 107 Tuesday against his GOP foe to replace Republican Rep. Alan Clemmons, who unexpectedly resigned earlier this summer. Brittain faces Democratic candidate Tony Cahill and Libertarian candidate William Dettmering III in the Nov. 3 election.
S.C. top attorney seeks S.C. high court opinion on law. S.C. Attorney General Alan Wilson asked the state's Supreme Court last week to determine whether the state's monument protection law, the Heritage Act, is constitutional. He asked the court to weigh in on a lawsuit filed by the widow of state Sen. Clementa Pinckney, who is suing to overturn the law passed in 2000 that protects monuments, like those honoring Civil War-era generals or the Confederate battle flag, on public grounds from removal. Read more.