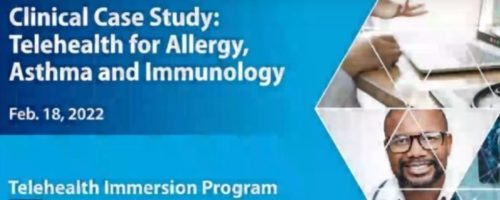 Source: AMA
By:  Tanya Albert Henry
With only about 3,000 allergists and immunologists nationwide, telehealth has the potential to be a potent tool to help more patients get the specialized care they need and get it sooner.
By putting telehealth to its best use, allergists and immunologists can improve access to care, make monitoring an ongoing diagnosis easier for the patient, and help primary care physicians treat patients whose needs may not require subspecialty treatment.
During an AMA Telehealth Immersion Program webinar co-hosted with the American College of Allergy, Asthma & Immunology, experts showcased how allergists and immunologists are leveraging the technology to provide high-quality care.
Click here to continue reading…