Palmetto Care Connections' (PCC) Digital Inclusion Solutions help close the digital divide for residents in rural and underserved areas of South Carolina by increasing internet access and affordability, and connecting individuals to quality of life resources through digital literacy trainings. The COVID-19 pandemic has brought to light the severity of the digital divide in South Carolina, especially in rural and low-income communities. View the resources below to learn more about PCC's Digital Inclusion Solutions.
Digital Literacy Training
Digital Literacy Training Graduates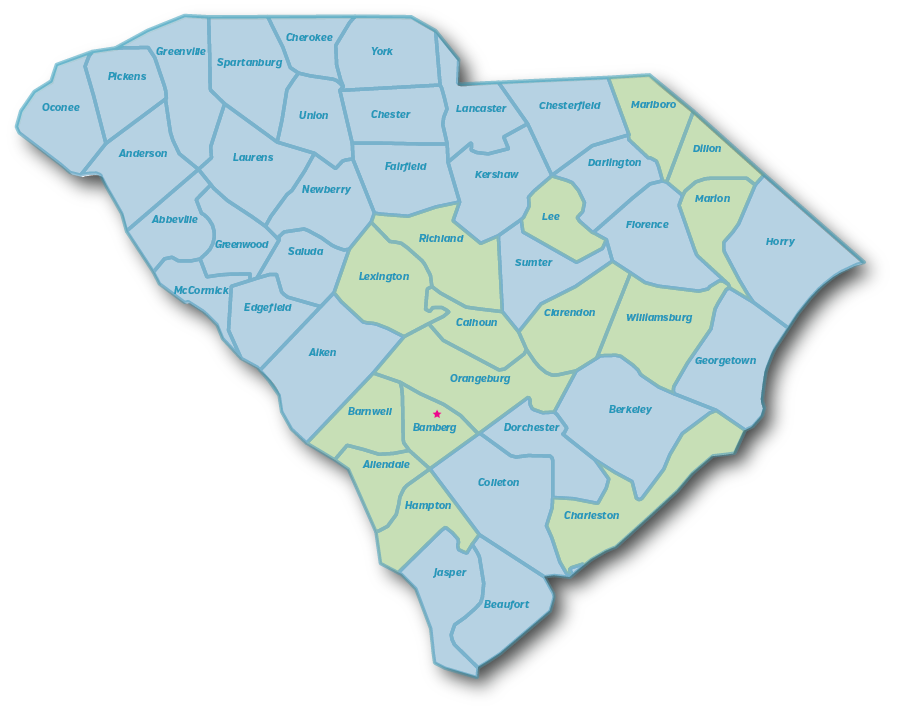 Total Counties Impacted in SC
Digital Inclusion Resources
South Carolina ETV Videos

The class settles in as Carroll Brabham prepares her lesson. It is a literacy class, but not for a spoken language. She looks out at her students, all of whom are older than she.
Thanks to funding from Rural LISC and the South Carolina Department on Aging, PCC is teaching senior citizens in rural and underserved areas of S.C. how to use digital tablets including telehealth technology. Click here to learn more.
Linda McCants, a 62-year-old from Eastover, S.C., suffered for years due to congestive heart failure, a condition in which the heart does not pump blood adequately. She struggled to breath, move and sleep. McCants was no stranger to these debilitating symptoms; her own mother died at the age of 56 from heart failure.
Linda McCants was part of the Digital Inclusion Training last year, part of a LISC grant awarded to Palmetto Care Connections along with funding from the South Carolina Department on Aging.  During this class, Linda McCants was issued a tablet where one of the things that she was taught was how to use Telehealth with her doctors.