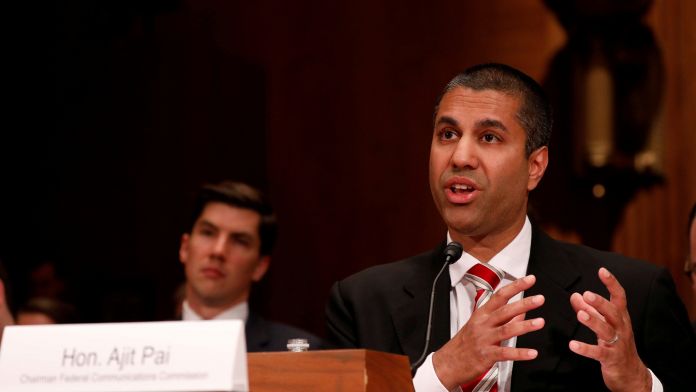 The CARES Act gives the agency $200 million to help promote telehealth. Here's how Ajit Pai proposes spending it.
by, Marguerite Reardon, March 30, 2020 1:36 PM PDT
Federal Communications Commission Chairman Ajit Pai has a plan for how to spend $200 million earmarked for telehealth in the coronavirus emergency spending bill Congress passed last week.  Pai on Monday circulated a proposal for the COVID-19 Telehealth Program, which is designed to help health care providers pay for broadband service and devices they need to provide telehealth services.
President Donald Trump on Friday signed into law the $2 trillion Coronavirus Aid, Relief, and Economic Security (CARES) Act. As part of that bill, Congress appropriated $200 million to the FCC to quickly disseminate funding to health care providers to use telehealth services to combat the COVID-19 pandemic.
Details of COVID-19 Telehealth Program
FCC officials said Monday they want to get the $200 million in funding appropriated by Congress out the door quickly. Pai circulated his proposal among all five members of the FCC. The chairman's office didn't indicate when the full FCC would vote on whether to adopt the proposal, but he said he hoped they would act quickly.
"I'm calling on my fellow commissioners to vote promptly to adopt the draft order I circulated today, so that we can take immediate steps to provide support for telehealth services and devices to health care providers during this national crisis," he said.
The proposal allows for a variety of public and private health care institutions to be eligible for the funds. This includes post-secondary teaching hospitals, community health centers serving migrants, local health departments, community mental health centers, not-for-profit hospitals and clinics, and skilled nursing facilities.