February is School-Based Health Care Awareness Month
In observance of School-Based Health Care Awareness Month, Palmetto Care Connections is featuring School-Based Telehealth in South Carolina.
.
Program Spotlight
Chris Moseley, Telehealth Coordinator; Mike Hezerling, Telehealth Analyst; Webb McCall, Telecommunications Manager; Jeff Miles, AVP of Telehealth/Network Operations; Will Broach, Telehealth Analyst; and Ashley Springs, Telehealth Coordinator with PCC's Kathy Rhoad
McLeod School-based Telehealth Team Awarded Telehealth Innovator Award
The McLeod School-based Telehealth Program offers non-emergency medical care as an option to schools in Florence County School District Two. The program was awarded the Telehealth Innovator Award at the 2020 Virtual Telehealth Summit.
Watch Summit Awards Ceremony https://vimeo.com/471118547
Click here to read more about the McLeod School-based Telehealth Program.
""By partnering with Florence County School District Two, Florence 1 Schools and The King's Academy,
we are leveraging today's powerful technology to bring the care to the student.
This patient-centric approach not only provides a convenient way to receive care,
but most importantly, it ensures that students receive the health care they need. With
McLeod TeleHealth, students stay healthier and maximize their time in the classroom."

Matt Reich

Senior Vice President and Chief Information Officer for McLeod Health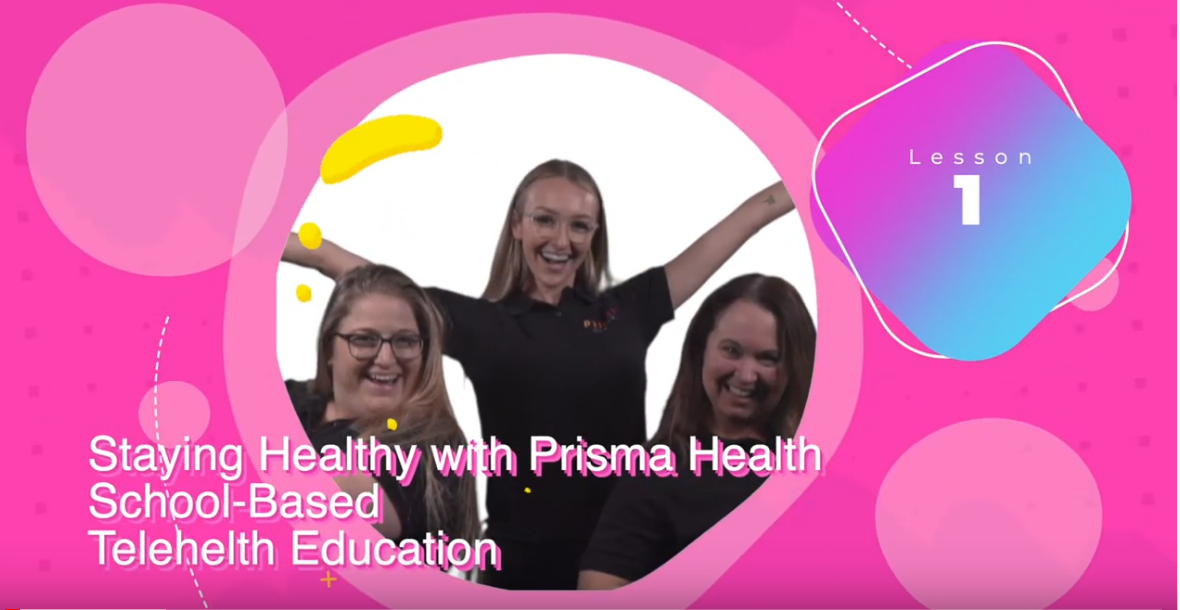 Kimberly South, Community Health Manager, Prisma Health
Madi Kuch, Graduate Assistant, Prisma Health
Madelyn Hutnyak, Administrator Coordinator, Prisma Health
Prisma Health School-Based Telehealth Education Program
Prisma Health's telehealth education program, Staying Healthy with Prisma Health, provides health education that is based on the CDC's Eat Smart Move More curriculum to students in Richland and Sumter counties through afterschool and in-school activities. This program is designed to help prevent childhood and adult obesity. Lessons are created around proper nutrition, physical activity, body image and healthy decisions. When COVID-19 created challenges for students receiving this education, community health teams transitioned the program to on-demand video lessons to provide to PE and health teachers to provide to students in a virtual environment. Video lessons include interactive quizzes, activity links and instruction from the community health team. The program went from a reach of 250 students to more than 1,000 through the expanded learning opportunities for 2-5 graders.
Staying Healthy with Prisma Health YouTube Channel – Click Here To View Videos
""My kids love the Prisma Health videos and now tell me when they go to Prisma Health for an appointment or drive by. Thank you for letting us be a part of this program."

Casey Hamilton

Horrell Hill Physical Education teacher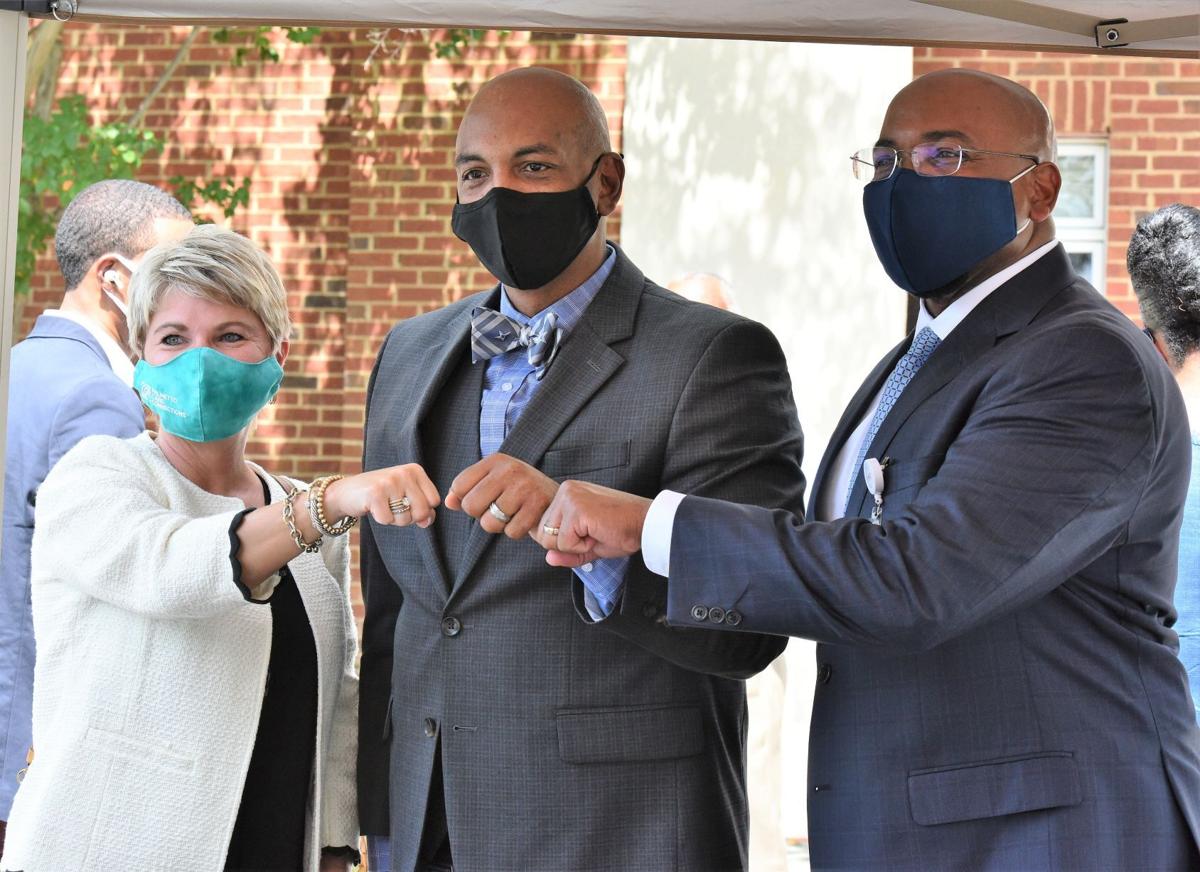 Palmetto Care Connections Chief Executive Officer Kathy Schwarting, left, Orangeburg County School District Superintendent Dr. Shawn Foster, center, and then-Regional Medical Center President and CEO Charles Williams.

In Fall 2020, the Orangeburg County School District launched the S.M.A.R.T. (Students Medical Access to Resources in Telehealth) Virtual Health Collaborative. The S.M.A.R.T. Virtual Health Collaborative is a community partnership which aims to increase access to telehealth resources throughout the Orangeburg community through District-provided technology.  S.M.A.R.T. is a collaborative partnership between Orangeburg County School District (OCSD), Palmetto Care Connections (PCC), and telehealth providers. This collaborative partnership will provide access to telehealth services for all OCSD students and their families. An app for the program appears on all district-issued devices that leads to a telehealth provider directory.
Click the following link to learn more about the S.M.A.R.T. Virtual Health Collaborative
https://www.ocsdsc.org/site/Default.aspx?PageID=5825
What is school-based telehealth?
According to the SC Telehealth Alliance, School-based telehealth provides access to high-quality healthcare in the school setting. A nurse practitioner or a physician examines the student with the assistance of the school nurse. Click here to get more information about school based health in South Carolina.
Elementary School Uses Telehealth to Enhance Student Care
Hemingway Elementary is a school located in the town of Hemingway in Williamsburg County, South Carolina. Just as in many other rural areas of South Carolina, families in Hemingway seeking pediatric treatment for their child are faced with a challenge; There is no pediatrician in town. In order to increase local access to quality care, Hemingway Elementary tapped into telehealth. Watch SCETV's video to the right.